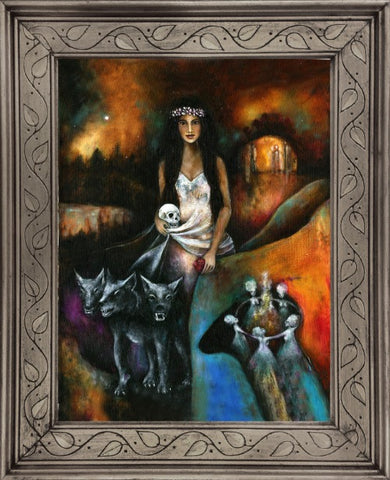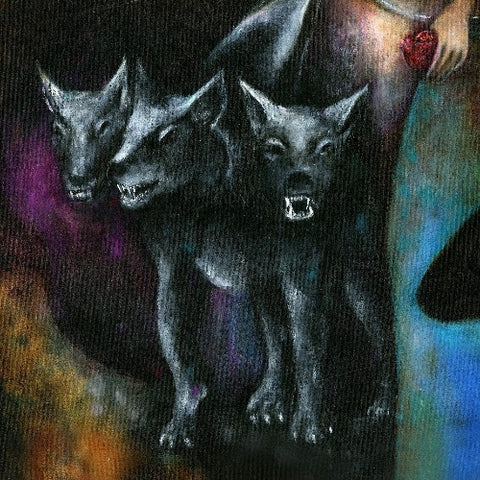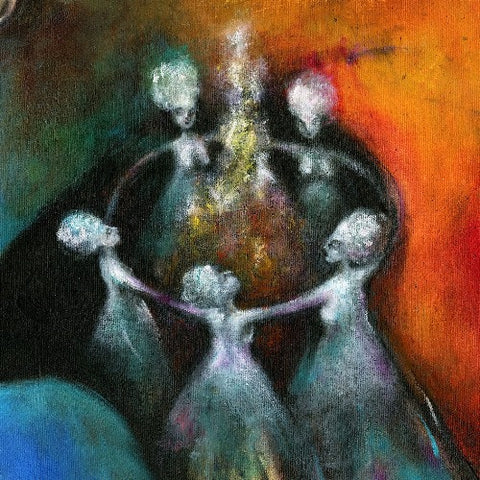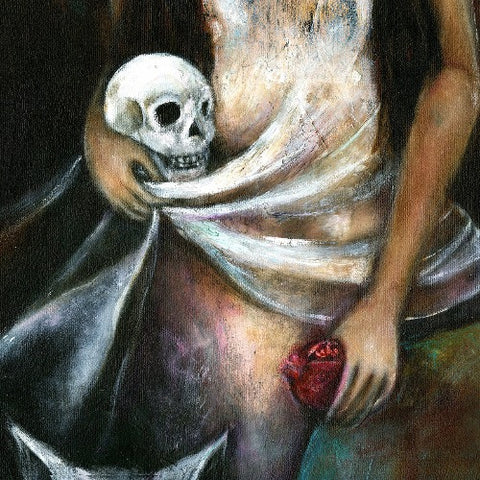 Persephone Reproduction on Canvas
Old price $85.00 $75.00
Persephone
High-quality reproduction print on canvas of original painting by artist Claudia Olivos. Gallery wrapped finish so print can be hung with or without a frame. Printed locally in her studio OlivosARTstudio to ensure clarity and accuracy of the image. All pigments and papers used are acid free to ensure longevity and quality. 
Size:12"x16"
Persephone became queen of the underworld after she was abducted by and married to Hades, and is sometimes feared because of this. In the underworld she oftentimes served as a protectress when she helped many heroes escape the underworld when they found themselves in Hades territory. She is the daughter of Demeter, who caused drought and death on the Earth when her daughter was taken by Hades. The gods stepped in, and a compromise was reached where Persephone is allowed to return to the surface to be with her mother for part of the year, initiating spring and growth and renewal, and she returns to Hades in the Underworld at the end of the harvest- leaving Demeter alone and returning the Earth to the grey, lifeless slumber of winter.  
Any candle or item from our store that hasn't been lit or used is eligible for a return. Please email us if you decide after a product has arrived that you do not want it for any reason.  We are unable to accept returns for candles or other items that have been used to test the scent or the product.
*TML CLASS PACKAGE INFO; All sales are final on class packages at TML studio. Please see details section above for above for which classes your package applies to.
***You will receive an email receipt AS WELL AS a digital download email that includes a PDF file with additional information on how to register for your classes at TML. You will not be able to schedule your classes without that download. This download is product specific to your purchase. Please keep your eye out for it and check your spam file if you do not recieve right away with your class purchase .
Bought Together
Write something catchy for this section