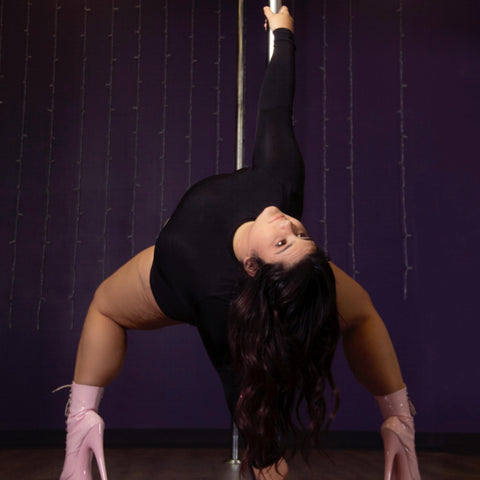 Basic, Intermediate Pole Dance, Choreographer, Liquid Motion
A Little about me
1. Where are you from?
Newbury Park, CA.
2. How long have you been pole dancing?
I have been pole dancing since 2011 so 9 years.
3. How did you become interested in pole? 
As a child I participated in competitive gymnastics, dance & cheer. In 2011 when TML opened I was 8 years old, I literally grew up in a pole studio. I have trained with some of the very best in the pole & dance industry over the years. I love dance, all dance. As an adult teaching pole & Liquid Motion allows me to continue to dance in studio on a regular basis and share what I have learned with others. 
4. What's your favorite pole trick? 
Elbow Grip Ayeshia 
5. What kind of music do you like to dance to?
Hip Hop & R&B, I also love musical soundtracks such as; Burlesque & Chicago lots of good stuff in there to choreograph to.
6. Any advice to those interested in trying Pole for the first time?If you like to dance you will love pole. It allows you to explore different styles of dance. You don't have to be someone that does all the tricks, but there is something def in it for everyone.